About Susan Crosser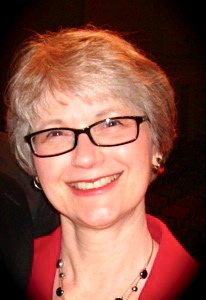 Susan Crosser is a nurturing music educator who helps parents develop character in their children through piano music instruction. Her passion is sharing the beauty of life through music with young and old through the inspiring philosophy of Shinchi Suzuki. Energized by the joy she receives from working with students and their families, she believes every child can learn to play piano successfully with this method.
Susan has been teaching piano for over 40 years, specializing in the Suzuki Piano Method since 1980. Susan studied with Haruko Kataoka, co-founder of the Suzuki Piano Method, and also other outstanding Suzuki trainers including Doris Koppleman and Yasuko Joichi at the American Suzuki Institute, University of Wisconsin and Chicago Suzuki Institute. Her Suzuki piano pedagogy Levels 1 through 7 and beyond are registered with the Suzuki Association of Americas. She is a life member of the Suzuki Association of Americas and St. Cecilia Music Center and is an active member of the National Federation of Music Clubs, Michigan Federation of Music Clubs, Music Teachers National Association, Michigan Music Teachers, and Grand Rapids Piano Teachers Forum.
A faculty member of Blue Lake Fine Arts Camp, she has served as instructor and director of the Suzuki Piano Program since 1987. She is a favorite guest piano clinician for Suzuki Workshops in the Midwest including Michigan State University, Rockford College of Illinois, and Bethel College of Indiana. She serves as an adjudicator for events such as N.F.M.C. Festival and competitive scholarships.
She developed and has been an instructor of the music history program at the Stella Royce Music Camp at St. Cecilia Music Center since its founding in 2007. Susan is also a licensed Musikgarten instructor and a graduate of Calvin College and Cornerstone University.
In addition to teaching piano, accompanying for the GR Community College Suzuki Strings Outreach Program and other soloists, and directing church youth choir, Susan has raised four Suzuki musician children, two violinists and two pianists, three of whom have become Suzuki teachers. Her home studio students range in age from toddlers to adults.